Doug Chinnery – "Filters & Long Exposure"
The Photography Show Talk: Monday 12-12.45pm, Tuesday 12-12.45pm
Have you used a ten stop neutral density filter during the day and yet only managed to get exposure times of five or ten seconds and wondered what you are doing wrong?
If the answer to any of these questions is 'Yes!', then I can help you.
When you look at images like the one above, with flat ethereal water and streaking clouds (you are seeing the effect of several minutes of time passing on a scene.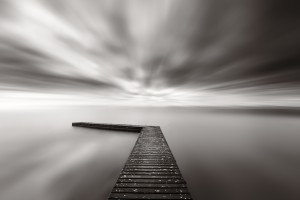 To allow the cameras shutter to stay open long enough to record an image like this your camera needs help, to protect it from the light. This is where Lee Filter's famous 'Big Stopper' is invaluable, along with their other neutral density filters, such as the 'Little Stopper'. Made from very high quality treated glass, they cut down how much light reaches the sensor. This means the cameras shutter can stay open for much longer than it would normally be able to without the image over-exposing.
The Photography Show
I am giving a 45 minute talk at the forthcoming Photography Show at the NEC on Monday and Tuesday, 21st and 22nd March on the Linhof stand. There I will show you exactly how to set up your camera, how to use the filters, how to calculate the exposure lengths (including some neat 'Ninja tricks') and also give you some tips on effective composition and, if time allows, some thoughts on processing the images afterwards.
If you learn how to make good, high quality long exposure images, the skills will help you improve other areas of your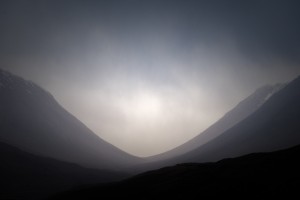 photography. You will find your understanding of exposure, 'stops' and light will grow.
Certainly, the technique should not be over used. It can become just another cliche if employed on every shoot. However, there are times when slowing the camera down, allowing time to pass and capturing this on our sensors makes for images full of mood and emotion. You can open up another world to your audience and help them see the environment in a way the eye and brain never can in 'real life'. You can make memorable images that have real impact.
So I hope you can make it down to the show and join me for 45 minutes of concentrated learning, all thanks to the great people at Linhof Studio I will also be taking questions and will be happy to help you in any way I can.
Find out more about other talks on linhofstudio stand at The Photography Show.
Doug Chinnery Biography: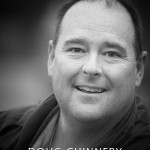 I am a non-award winning professional teacher, writer and photographer and I refuse to write in the third person. I just love making photographs both on film and digitally.
My style can perhaps best be described as 'style-less'. I make images of anything and everything that catch my eye, in whatever style I feel catches the mood and emotion of the moment and most of my time is spent in the landscape.
I love teaching others, both on my own workshops and for Charlie Waites "Light & Land" tour company. I write regularly for Outdoor Photography magazine and sell my images to collectors world-wide.
There are many photographers whose work fills me with admiration and inspires me to try harder. I fear I will never reach the heights they have attained, but I enjoy trying.
Our dog, Stan, is bored by my photography, but tolerates it. My wife, Elizabeth, is my constant companion and support. I don't like Quiche.