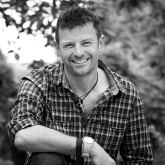 Photographer Paul Sanders has scheduled a morning talk on Long Exposure at the open day and in addition , weather permitting, he will lead two  small classes to the shoreline for tuition.
Please see our Timetable for information.  This is a free event but demand will be high and we therefore recommend you register your interest soonest as places for the Paul Sanders talks and workshops will be limited.
Paul Sanders career and philosophy:
"I have been a professional photographer since 1984, beginning my career as a fashion and advertising photographer. I moved into newspapers in 1991, starting at The Daventry Express before moving on to News Team International, a successful agency based in Birmingham. I was appointed Deputy Picture Editor of The Manchester Evening News in 1996, and two years later moved to Reuters, the international wire service.
I joined The Times in 2002 and became Picture Editor in 2004. In this prestigious role, I oversaw the entire visual look and feel of the paper, as it transitioned from broadsheet to the compact format. During this time, I was instrumental in developing the way images were delivered digitally to subscribers.
At the end of December 2011, I left The Times to pursue my love of landscape photography and launch an after school project for young children to develop their visual and creative awareness through photography. I enjoy sharing my work with others and have spent some wonderful evenings with camera clubs up and down the country. Equally, the joy of working alongside others in a workshop environment or one to one is always a pleasure.

I am a committed Christian  and in my spare time I'm a very keen road cyclist and take part in many endurance events around Europe."
"I am passionate about landscape photography. I love being outside surrounded by the beauty of the world we live in. It never ceases to amaze me, as I watch the storm clouds blow in over the coast, listen to the waves crashing against the rocky shores or watch sunlight stream through trees on a foggy morning, how blessed and lucky we are to have such beauty on our doorsteps.
Landscape photography started as a form of therapy for me, as I struggled to cope with the pressure and stress of my previous job as Picture Editor of The Times. Looking at nearly 20,000 images everyday and the associated responsibilities left me suffering with stress, depression, insomnia and anxiety. Through my photography, I was able to express myself where words failed me. The result is that my emotions are plainly visible in every photograph I take, some are calm, almost meditative and others filled with emotions.
Of all the images I create, long exposures are my favourite. Leaving the shutter open for 5 – 45 minutes to allow the light and elements to move gives an ethereal quality that has a painterly feel to the images.

I don't rely on Photoshop trickery or digital editing to create my images; they are all made in camera with only minimal adjustments – colour balance, exposure and contrast. If I have to spend more than five minutes sitting behind my computer editing, I get bored. I'd rather be creating images in the fresh air than hunched over my Mac.
My work is heavily influenced by art. I draw inspiration from artists such as Turner, Constable, Monet and more modern painters like Mark Rothko and Maria Luisa Hernandez. Like many of these artists, I keep a sketchbook to hand and usually draw the scene around me, making notes of my emotions, sounds, smells and feelings, as I make the exposure. This is very valuable to me, as it enables to me reflect on what I was trying to say, when I originally took the photograph."