David Higgs – "The Analogue Darkroom in the Digital World"
The Photgraphy Show Talk:  Saturday 12 – 12.45pm, Sunday  11 – 11.45am
There is a resurgence in the 'dark arts'. This renaissance in the use of the 'Alternative Processes' is fuelled by advances in digital printing technology.
I'm going to be giving a series of talks at the Photography Show on the 19th and 20th March 2016 outlining how alternative processes such as cyanotype, kallitype, argyrotype and especially Platinum printing are having their renaissance. Using a hybrid system of making contact negatives digitally and printing in the wet darkroom I'll show how this amalgam of the new and the old can produce beautiful organic prints which will further your printing repertoire.

Platinum prints exhibit a range of tones, a soft-sharpness and a luminosity which together with unsurpassed longevity and archival stability makes them the pinnacle of photographic fine art print making . Once restricted to large format plate type cameras I'll show how this printing technique is being revived and being used by digital and analogue photographers alike.
There will be a discussion on digital negative creation, chemicals, equipment and papers, as well as common mistakes to avoid, to provide an overview for those wishing to dip their toe in to the alternative process waters.
Find out more about other talks on linhofstudio stand at The Photography Show.
David Higgs Biography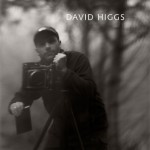 David Higgs is a photographer and printer based in rural Sussex who makes images of the trees, hills and ghylls that he calls home. Printing almost exclusively in platinum, David's images are regularly exhibited both at home and abroad and are found in collections in the UK, USA, Europe, Australia and Japan