B&W OUTDOOR CASES NEW AND IMPROVED STYLE
Beside the look, also the new surface made of polypropylene will convince you.  The new look and feel make this case the easy choice, with a matte finish and a softer feel, it sets a higher standard!
Also, the new softer plastic absorbs shocks better.
Outdoor cases have been widely used in many industries, e.g., photo studios, TV and movie sets, EMS crews, CSI, public safety, remote expeditions all over the globe, and once it was even used as a raft!
Shock resistant, crack proof, and stackable.  Dustproof, airtight, watertight.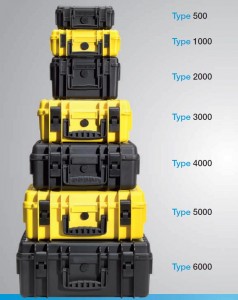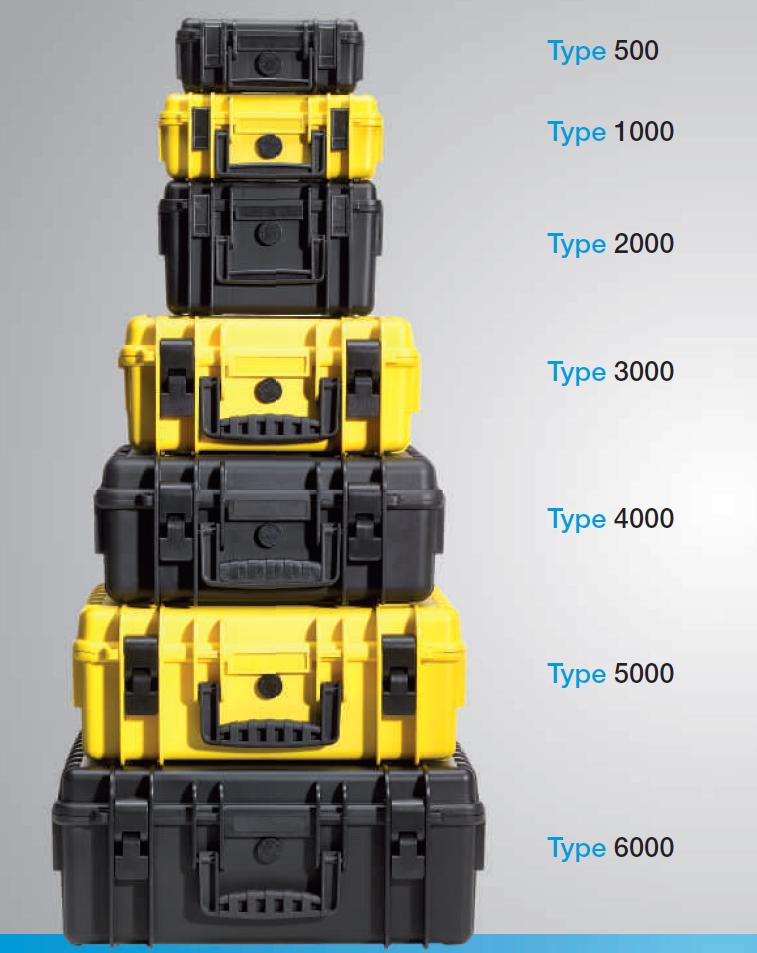 Customisable interiors
Automatic air pressure compensation valve
Designed for temperatures ranging from -40°C up to +80°C
Made from Ultra High-Impact ABS plastic
Padlock eyelets
Carrying strap and Back pack system available
Standard colours are Black and Orange
30 years warranty
MIL-STD, IP 67  Tested by German TÜV
Removable hinges for detaching the lid optional available (Type 3000 – 6000)