Compagnon Little Weekender
Compagnons new little weekender is an elegant, smart travel bag, boasting pure natural German bull leather, which means it's far from looking like a camera bag at all. Still, its timeless design includes all those features creative people require. In essence it's a modern & functional camera bag with a handmade, classic globetrotter look.
what fits?
– 1-2 professional full frame DSLR bodies, e.g. a Canon 5D Mark IV or Nikon D800 with mounted 24-105mm f4 L, 16-35mm f2.8 L or resp. Nikkor 17-35mm f2.8 (in vertical arrangement) or attached 70-200mm f2.8 (horizontal arrangement)
– with a compact DSLR like the Canon 80D with mounted 135mm f2 L lens in vertical arrangement you can add a Sigma 18-35mm f1.8, 50mm f1.4, 85mm f1.4 and up to 3 additional smaller lenses or off-camera flashes to your setup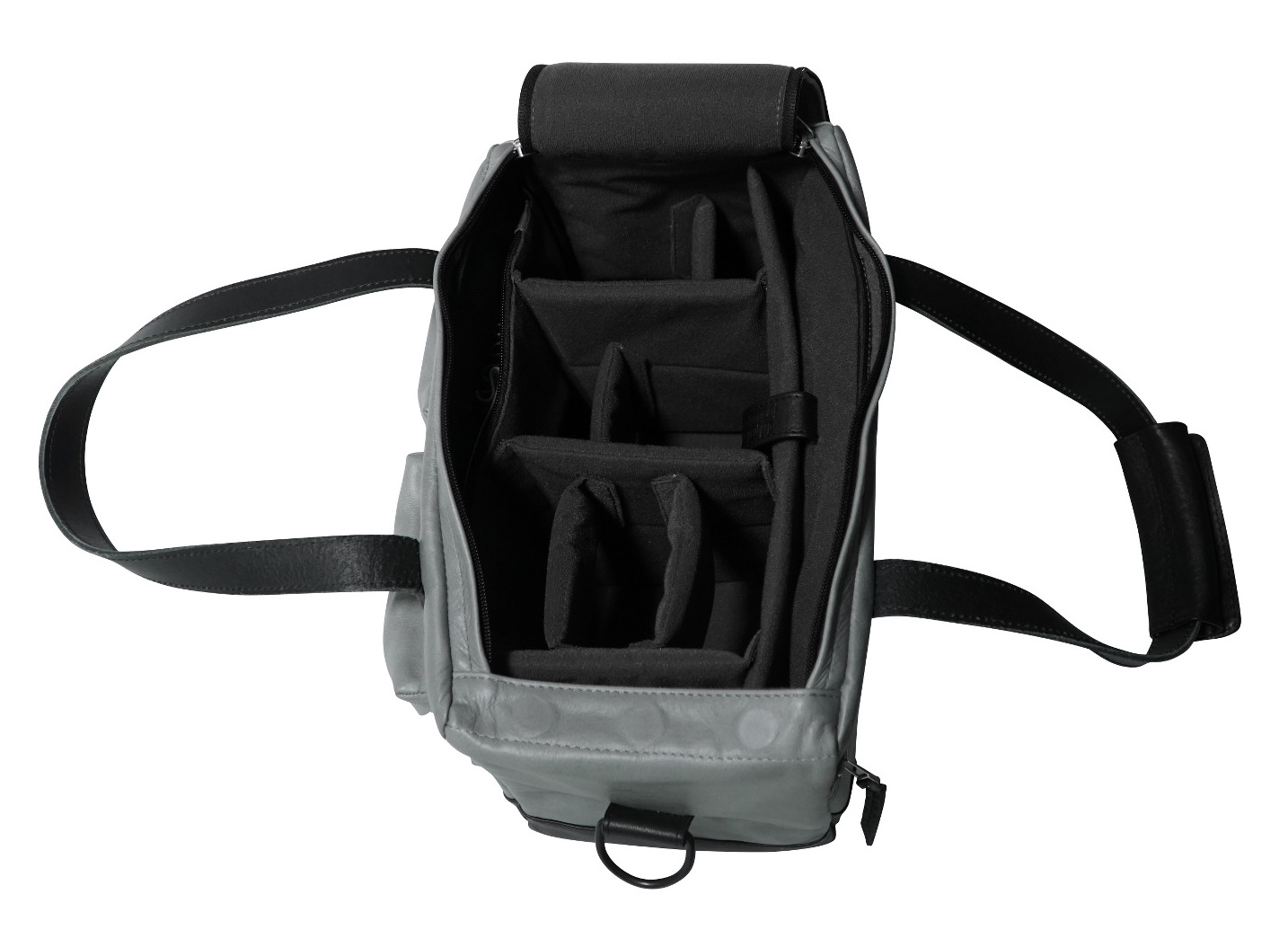 – alternatively you can load 2 mirrorless cameras like the Sony A6500 or Fuji X Pro 2 (even more with compact bodies and lenses) with a variety of prime lenses or compact zooms
– combos like the Fuji XT2 with Fujinon XF 90mm f2 or XF 55-200mm or Leica M10 with Leica APO-Telyt-M 135mm can easily be stored vertically, having available space for up to 7 additional compact lenses like the Leica Summicron-M 50mm f2
– separate padded interior laptop compartment for Macbook Pro or similar notebook up to 13 inch
– exterior rear zipper pocket can store many important documents or even an iPad mini or similar
tablet
– large interior zipper pocket and various other compartments take lens hoods or caps, filters, memory cards, sunglasses, headphones, smartphone, wallet and more
– all separator pads can be taken out in seconds turning the little weekender into a stylish and conveniently compact travel bag for your essential belongings on the go as well as a mirrorless camera
Exterior dimensions:
– 9.8 in (height) x 15.1 in (width) x 9.4 in (depth, incl. front pockets)
Internal dimensions:

– 9 in (height) x 14.5 in (width) x 8.6 in (floor depth)
Weight:

– 1.5 kg
Available Colours:
Light Brown & Dark Brown, Grey & Black, Light Brown, Dark Brown and Black & Dark Brown.