Hasselblad X1D-50c
Handmade in Sweden, less than half the weight of a conventional digital medium format camera, the X1D seamlessly combines portability with excellent optical quality.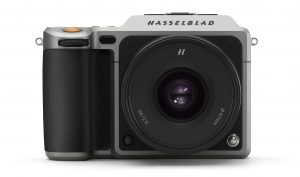 By opting for a mirrorless design, Hasselblad were able to use their 50MP CMOS sensor and pack it into a footprint small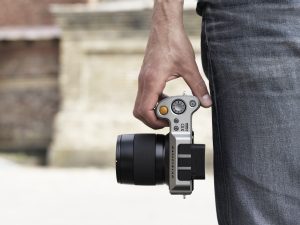 er than most full frame 35mm cameras. For the first time, photographers have a camera that is no larger than a small format rangefinder, but offers exceptional quality.
The X1D can capture up to 14 stops of dynamic range, allowing for unmatched detail, from the deepest shadows to the brightest highlights.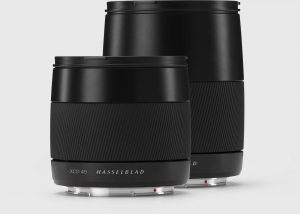 To enhance the entirely new camera design Hasselblad have produced a new range of autofocus lenses specifically engineered to match the high resolution capability of the X1D.
The superb new XCD lenses deliver edge-to-edge sharpness in a compact form to elegantly match the slim build of the body.
X1D-50c (Body Only) £6490 + VAT
XCD 3,5/45mm Lens £1,895.00 + VAT
XCD 3,2/90mm £2235.00 + VAT
XCD f3.5/30mm £2790.00+ VAT
XCD f3.5/120mm £3295.00 +VAT (to pre order)
Interface
The X1D's high-resolution rear LCD offers touch control for all aspects of the camera's features. The elegant icon-based user interface speeds access to customisation options along with intuitive playback functions such as swipe and pinch to zoom. The camera also boasts an XGA electronic viewfinder for bright, crisp viewing even under difficult lighting conditions.
GPS Module
Supplied as standard with the X1D, the unit integrates seamlessly with the camera via the hot shoe connection. The module uses dual satellite systems (GPS & GLONASS) for higher positional accuracy, and an improved CNR. Being hot shoe based the unit can be removed when not required, thus saving battery power. Additionally, being removable the unit can be upgraded very easily when newer modules become available.
Exposure Range
With an extended ISO range up to a staggering 25,600, the X1D can shoot in the poorest of light while still retaining crisp detail in both shadows and highlights. Coupled with a shutter speed range of 60 minutes to 1/2000th second – with flash synchronisation at all speeds – the X1D offers incredible capture options.
Connectivity
The USB 3.0 Type-C connector offers state-of-the-art connectivity along with blisteringly fast transfer speeds. Built-in high speed Wi-Fi gives you the freedom to preview your shots and even control the camera wirelessly using Phocus Mobile on an iOS device.
Dual Card Slots
The X1D features dual SD UHS-I card slots. Images can either be saved to either card or saved to the second card when the first is full.