Cambo ACTUS-G camera system
After the introduction of the ACTUS-GFX, we have now upgraded the ACTUS series with the new Cambo ACTUS-G camera system.
When exchanging camera mounts on the ACTUS-Mini there are 4 screws to remove and it takes more time if you are using different cameras in a busy studio or University.
The ACTUS-G is supplied with an interchangeable bayonet holder enabling you to change over the camera system by flipping a lever.
By using the AC-78E it opens up the platform, existing camera baronets can be used for DSLR and mirrorless camera bodies.
Cambo are already famous for manufacturing modular camera systems and the ACTUS-G fits perfectly within this product roadmap.
MODULARITY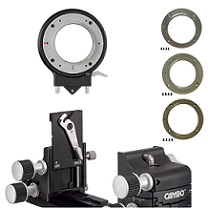 Cambo cameras can be adapted to many different DSLR and mirror systems, as a modular system there are also various upgrades available:
The AC-792 mount is available for use with the Fuji GFX50s making the ACTUS-GFX system. By adding the AC-793 for the Hasselblad X1D, the Cambo is converted to the ACTUS-XCD system.
Both ACTUS-GFX and ACTUS-XCD are available for purchase as a complete package.
For medium format digital back users; the ACDB-989 adapter can be used and attaches directly to the ACTUS-G. This adapter frame accepts the SLW range of camera adapters to support digital backs from Phase One, Mamiya Leaf, Hasselblad and Sinar.
When adapting different camera mounts, a dedicated bellows will also need to be changed. As our bellows are magnetic this is very quick and easy to do.
All lenspanels and bellows are compatible with the ACTUS range of camera systems.
CONVERSION KITS
E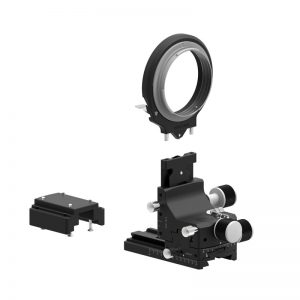 xisting ACTUS-Mini owners can upgrade to the ACTUS-G GFX or Hasselblad X1D This conversion comes complete with the rear standard with lever and height adjuster for the front standard.
ACB-980 conversion kit to create a version for use with Fuji GFX50s.
ACB-981 conversion kit to create a version for use with Hasselblad X1D.
Front lens plate mounts
This modular system also means you can now use a vast array of lenses such as: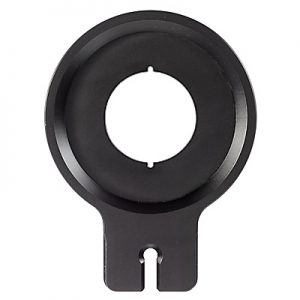 Copal 0, Copal 1, Canon EOS EL, Canon Manual, Nikon F , Leica M39, Leica MR, Hasselblad V, Mamyia RB-RZ , Pentax 645, Alpa, WRS.