One of the fundamental elements when composing a picture or artwork is to visualize and frame. With the ALPA camera the photographer performs this task via the optical viewfinder and masks per focal length/format, via the ground glass, an external viewfinder or other means.The ALPA eFinder app imitates this in an extremely flexible, powerful and easy to operate app on the iPhone/iPod touch.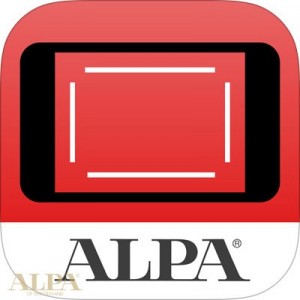 The ALPA eFinder is used for composing your image quickly, conveniently and easily. With a tap you can save the image including all the GPS coordinates (written in the picture plus in the EXIF). Location scouting, preparing your shooting or retrieving your location has never been easier.
The app supports various analog and digital formats as well as all ALPA lenses (including the actual lenses with effective focal lengths). You can also customise the focal lengths and formats and overlay other aspect ratios.
Paired with ALPA's ACAM 0.5x super-wide converter lens, the ALPA eFinder II becomes an indispensable tool for landscape and architecture photographers. The combination can simulate super-wide lenses up to around 21mm on an ALPA camera with a digital back. Or you can use it to compose super-wide stitched images. The eFinder II even removes distortion present in the wide converter lens — in real time.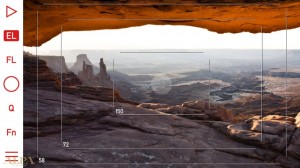 Some of the highlight functions within ALPA eFinder II:

save pictures with multiple masks and GPS coordinates
use original formats as well as overlays with other aspect ratios
prepare and use up to 20 different camera setups
use semi-transparent gray masks for frames just by tapping
use camera-like autofocus, auto-exposure and Quick Control Screen