Stiching Slide for Digital Backs with Live View for Graflock Back
More and more users want to be able to use their valuable 4×5" view camera with digital backs.
Linhof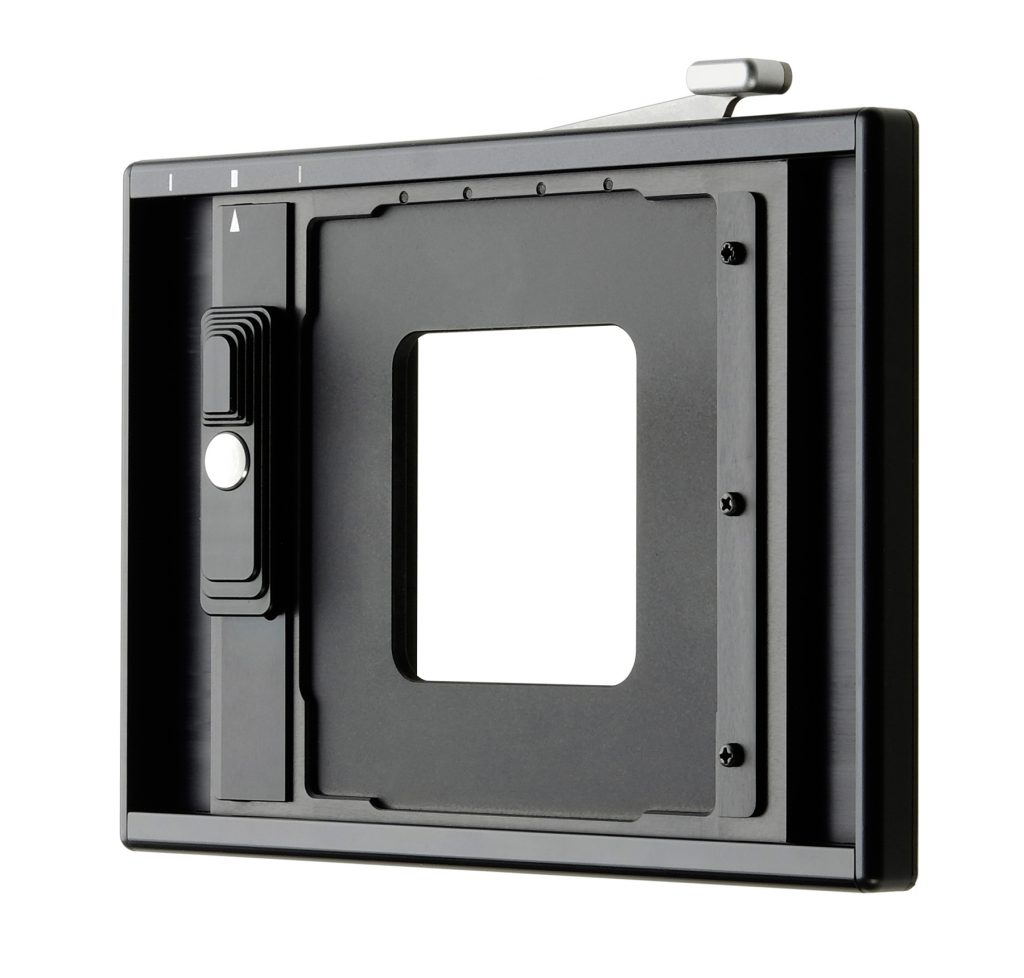 therefore now introduce the Graflock Fit stitching slide for digital backs with live view .
In connection with suitable lenses large format cameras can also now be used with digital technology. Integrated stops permit stitching: 2 shots enlarge the image size of digital chip backs. The stitching slide accepts the adapter plate (001700, 001701, 001702) with attached digital back.
For those users who also want additional groundglass control, even when working with live view digital
backs, a groundglass adapter (code 001690-S) is available. The adapter can hold all groundglasses of M679cs and Techno systems.
Code 1689-s
Linhof Large Levelling Head II with Panorama Rotation
Based on the superior engineering of the 3D Micro and 3D Levelling Heads, Linhof continues to adopt the same philosophy in their new Tripod Head products launched at Photokina.New for Photokina Linhof launch a Levelling Head series with three variations. All variants assure exceptionally stable and vibration-free step less levelling by two spherical segments. There is 17 degrees of angle available with a load capacity of 10kgs. A perfect instrument for measuring devices as well as general photography.
Large levelling head II with dovetail-track, incl. plate
003657
This head is equipped with a dovetail-track including adapter plate (003693) and is therefore compatible with Arca, Novoflex etc. The panoramic rotation unit and spirit levels as seen on the 3D Series allow for precise control settings. The square designed base component is fitted  with a 3/8" thread. As an accessory, the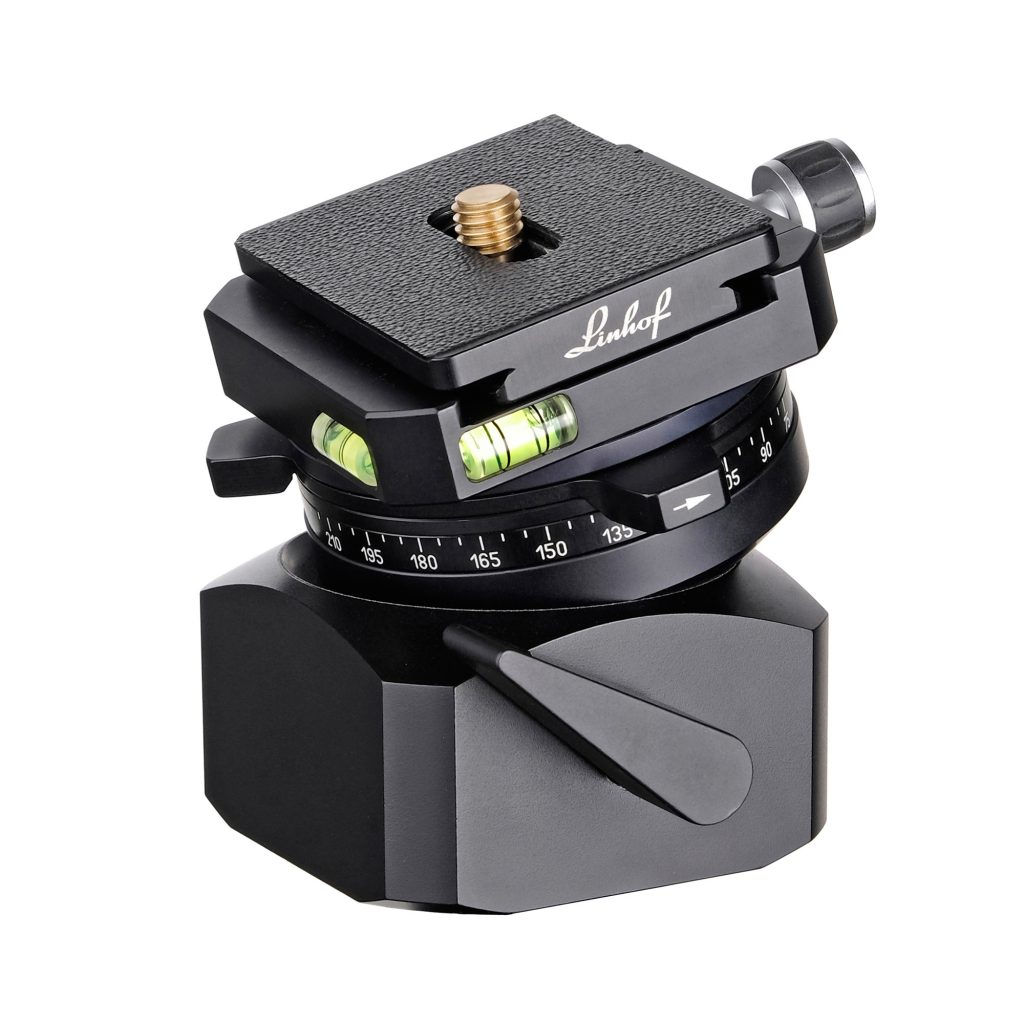 40 mm adapter plate (003692) can be used, which then replaces the 50 mm standard plate.
RRP: £505+vat
Large levelling head II with Quickfix adapter plate
003658
This head is identical to 003657, but has an attached Quickfix I adapter and comes with QF adapter plate (003875). The QF adapter plate for 35 mm cameras (003878) is also recommended for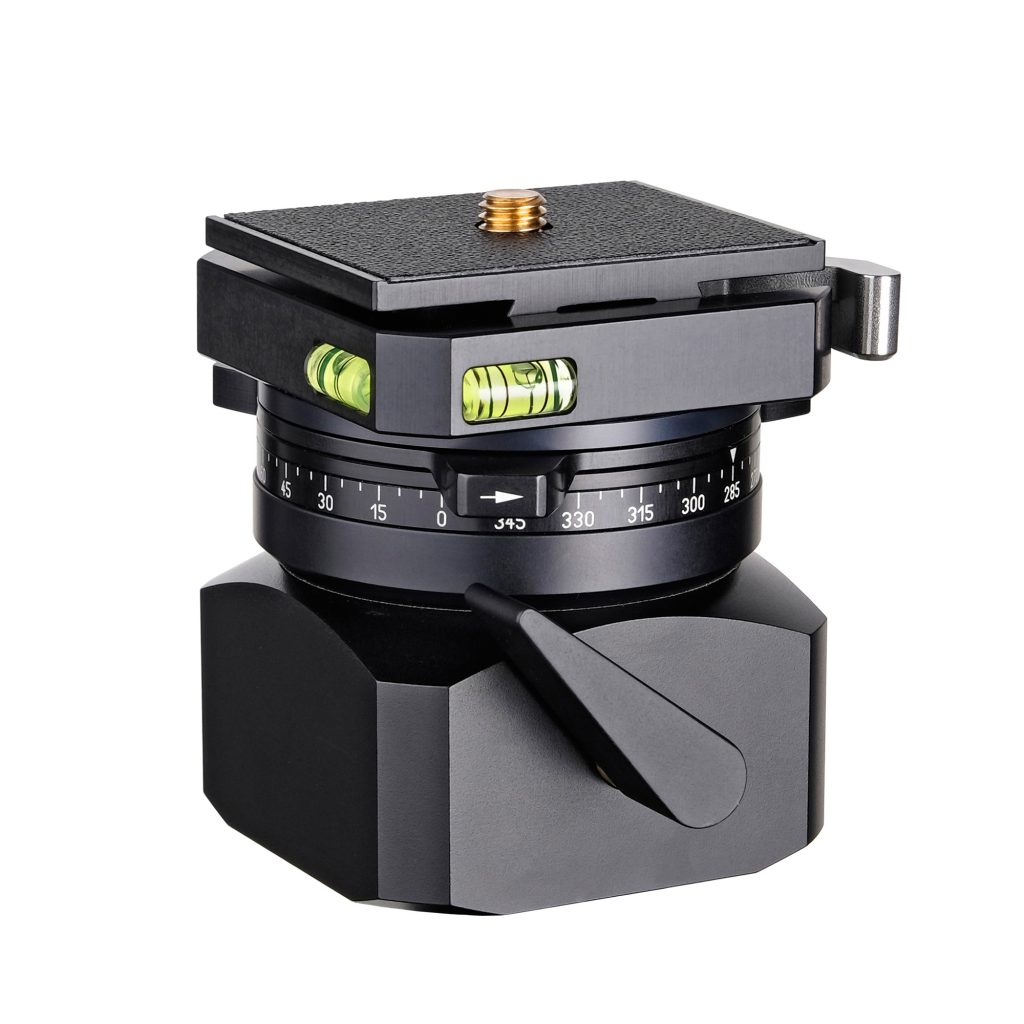 The Master Technika Series when the baseboard is dropped.
RRP: £505+vat
Large levelling head II "Basic"
This head is designed for users who already own a panorama plate.Available with 3/8 screw (003656) and 1/4 screw (003655)
RRP: £350+vat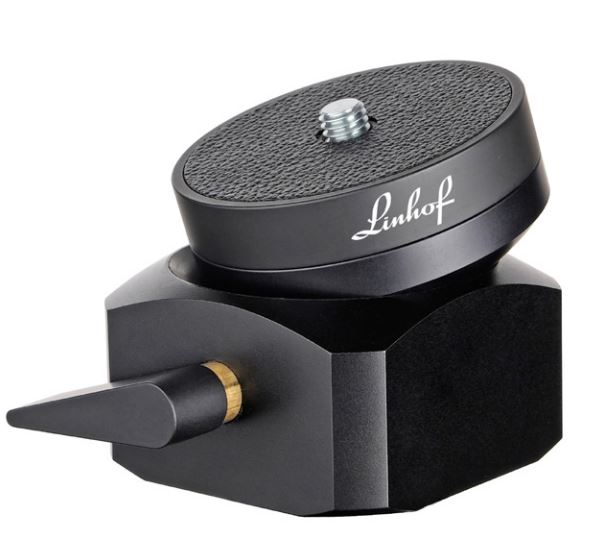 Heavy Duty Pro Tripod "Vintage"
003324
The Classic Linhof Heavy Duty Pro Tripod is now presented in a "Vintage" version and serves as a fine complement for professional large format cameras. The noble design with oiled ash wood tripod legs has the same technical characteristics as the proven Heavy Duty Pro Tripod – it is absolutely robust and stable. In transport position, the length is 91 cm, and 155 cm are extended achieved. New is the scale on the extendable tripod legs. The new tripod top plate 90 to 70 mm is available as an accessory (031477 or 032964) and completes the tripod.If more height is required, the "Vintage" can be completed with the Large geared centrepost (003755).
Additional accessories: tripod case without or with large centrepost
RRP: £1265+vat