Hensel CITO 500
Flash duration times of up to 1/100,000s and a picture frequency of 40 flashes/sec maximum, it is the fastest compact flash worldwide.
It achieves flash duration times of less than 1/20,000s and more than 10 flashes/sec. already at a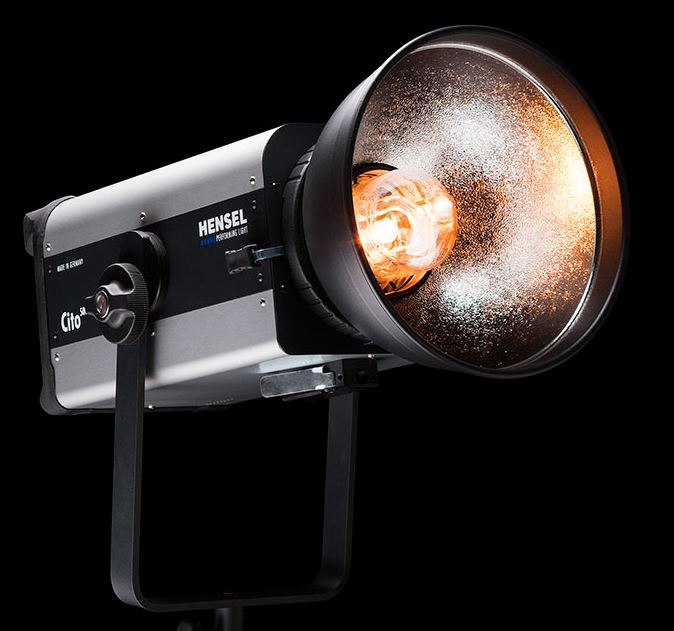 medium power setting: practical values for dynamic shootings! This flash helps you take fascinating images that stand out from the crowd.
Hensel Cito 500 allows:
Ultra-short flash duration times from 1/2,000-1/100,000 sec. for "freezing" fastest movements
Extremely fast flash sequences from 0.5-0.025 sec., corresponding to 2-40 flashes / sec. for dynamic series
Wide setting range covering 9 f-stops (500-2 Ws) and thus a multitude of creative options
High-quality materials and first-class workmanship
Integrated radio sync and remote control for convenient work
Integrated freemask receiver for uncomplicated cut-outs
Hensel EH quick change connector with a comprehensive selection of lightformers
Direct display of flash sequence or duration times
Optimum cooling and safety features for trouble-free continuous use
Bright 300 W halogen modeling light for directly checking light effects
Hensel WiFi Remote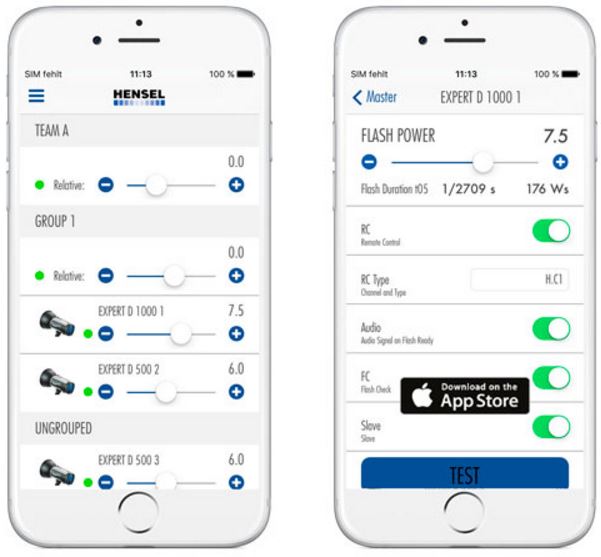 Based on vast experience with varying radio systems, Hensel is introducing yet another innovative technology at the photokina 2016 which eases the work with professional flash systems: a convenient remote control via WiFi Direct for the fast Expert D compact flash units.
Hensel WiFi Remote allows:
Control of all flash functions via smart phone or tablet
Convenient app for iOS and Android
For the first time ever, direct WiFi control of up to 12 flash units without router
Power display in relative f-stops or Ws
Display of flash duration times (Expert D)
Storage of all settings including set pictures to aid set-up
Retrofitting of existing Expert D flash units
Starting from the photokina 2016, the compact flashes Expert D 250 Speed, Expert D 500 and Expert D 1000 will be delivered with integrated WiFi module at no extra charge. Existing Hensel flash units can be retrofitted by the manufacturer. The corresponding App "Hensel WiFi Remote" has been intentionally designed in a straight-forward and user-friendly fashion to ease handling.
The Hensel WiFi Remote App is available as a free download in iTunes and Google Play Store. Windows and OS versions are planned.
Hensel Lightbouncer
Light is the medium in photography and videography. Shadows must be filled, light accents set, directional light softened, or maybe even blocked. To achieve this, users employ reflection panels with a construction that allows a more precise light control t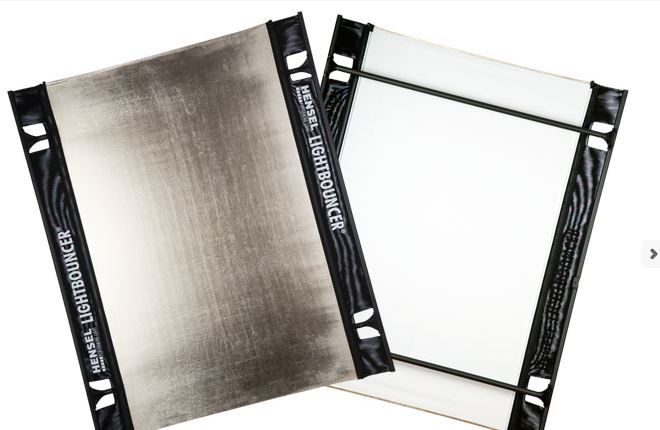 han simple, foldable reflectors.
Often, the handling of such reflectors, and especially the set-up, disassembly, and screen change, are rather complicated and time consuming. The stability and reliability of cheap options is far from sufficient for professional use. Therefore, with the Lightbouncer, Hensel offers a program of innovative reflectors that combine highest quality with easy handling. A system which has proven itself inside the studio and out.
The Lightbouncer allows:
Fast and easy set-up and disassembly
Lightweight and sturdy due to carbon technology
Directed reflection thanks to special tensioning
Simple and fast change of reflection surface
Ideal for photo & video, indoors & outdoors
Large selection of screens
Hensel Foris 400 & 800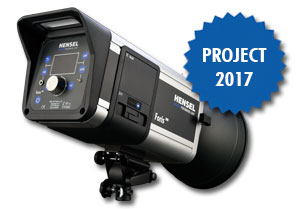 Until now, users had to decide whether to buy an off-grid compact flash unit and compromise especially regarding power, flash sequence, and modeling light, or to purchase a grid-operated unit that provides best performance in the studio but depends on often large and heavy inverters and batteries.
For the first time, the new Hensel Foris units utilize quickly changeable energy modules that are optimized to the corresponding power source (LITHIUM BATTERY or MAINS) and, therefore, offer best efficiency. The result is not only the especially efficient use of battery power but also faster flash recycling times and a bright, automatically proportioned modeling light when operated on mains supply. The cooling was also designed for each operational purpose ensuring trouble-free continuous use and first-class performance in mains operation.
Additionally, the Foris flash units that will be offered probably in the power classes 400Ws and 800Ws come with convenient extra functions like TTL flash control for the most popular camera systems, a bidirectional remote control via Hensel WiFi Remote App, and switchable, longer flash duration times for optimum HyperSync® operation. The workmanship and the design of the Hensel Foris flash units is also convincing: they are manufactured in Germany using metal to the greatest possible extend, and all components are designed for highest quality and longevity. The design by a renowned industrial designer is straight forward and has no unnecessary elements that could hinder users in doing their job.
Once again, Hensel is going to revolutionize the lighting market with the new Foris flash units. For the first time ever, photographers are getting compact flashes in true hybrid technology which offer best possible performance indoors and outdoors: the system for all jobs.
Completion of the Foris series is planned for the middle of 2017.