The Hensel Bounce Adapter turns Hensel Grand & Octa Softboxes into giant reflectors which can also be used without the front and inner diffuser. Furthermore, the Bounce Adapter, developed and manufactured in Germany, has a very sturdy mechanical construction.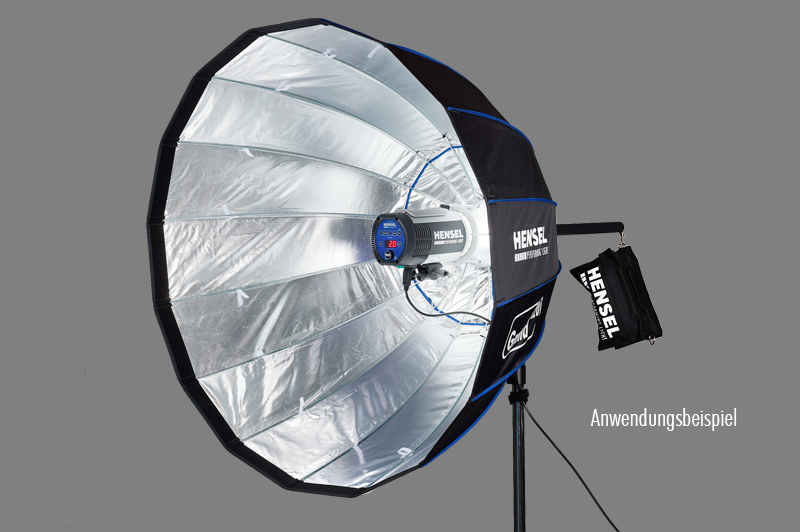 A detachable pole lets you align and balance the whole unit with the help of a counterweight or weight bag (eyelet included). This makes handling much easier, especially when using the Grand 190 or Octabox 200. The integrated tilt bracket attaches to professional lamp stands with a 28 mm pin, but it also has a 16 mm socket for smaller stands.
Introduced two years ago, Hensel Grand Softboxes have become very popular. Due to their deeper construction form, these nearly round boxes supply light which has a noticeably more three-dimensional quality than typical Octa-versions. However, many people and fashion photographers would like an even more striking light : thus Hensel has developed the "Bounce Adapter;" a special stand holder with integrated connector ring allowing you to mount Hensel compact flashes and flash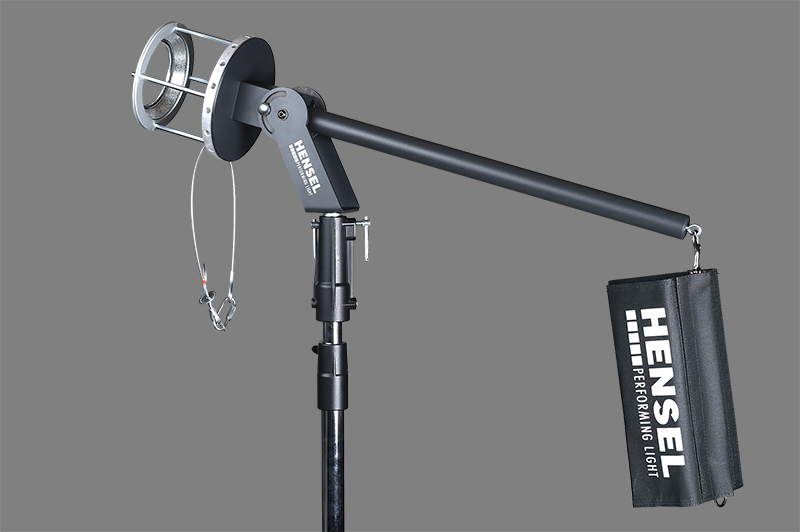 heads indirectly in the Grand Softboxes. The results are increased brilliance, better shadow definition, and higher light efficiency when compared with using the usual connector ring and direct mounting.
Code – 2323010
£265.00 + Vat