Daily Archives:
February 3, 2015
Video from the Tate, showing John Riddy's photographs of London.
Grant Frost is another customer of ours who has escaped the UK for a sunnier climate, in Australia. Grant has always been an avid photographer, and shoots on an Alpa SWA, he has always enjoyed taking abstract images "I'm certainly more interested in shapes and abstracts, rather than photographing 'recognisable things'".
After Paul Taylor, one of the best photogravure printers in the world, expressed an interest in publishing Grant's work, he decided to exhibit his work, and has now started printing his work using palladium printing, in the article below it explains why he uses this style of printing.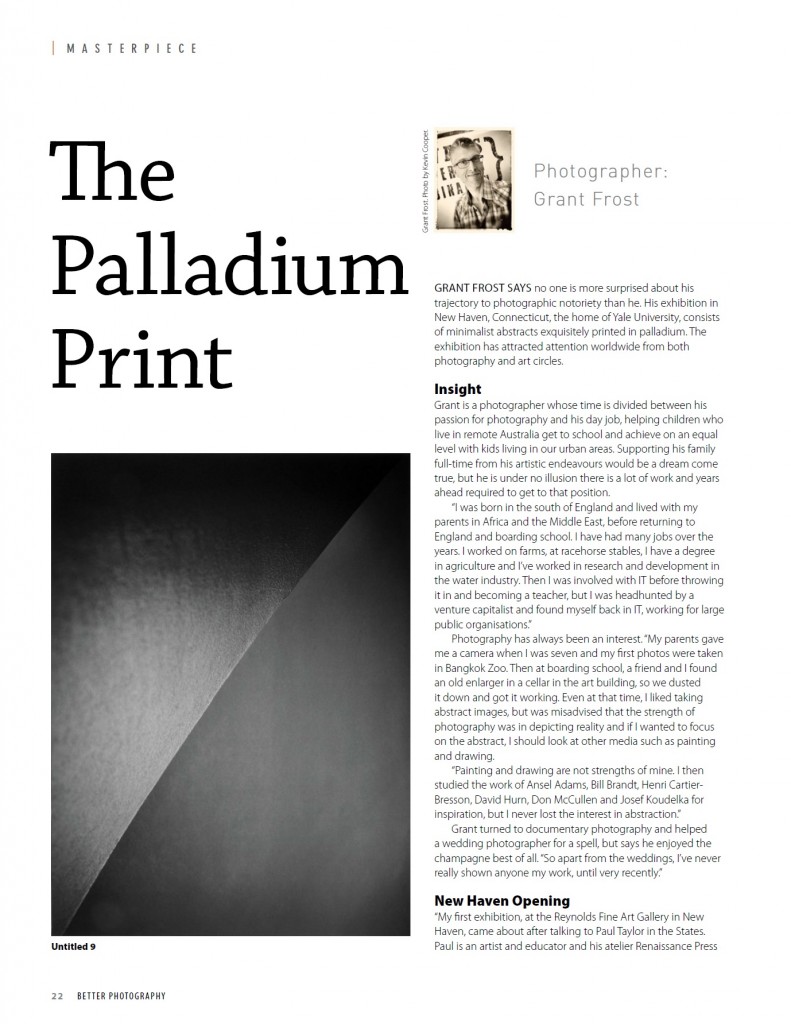 Below is a video showing the process of Palladium printing while a couple of Grants prints are being made. Continue reading